折扣!
產品 Products > 戶外天花 Outdoor Ceiling > 古典吊燈 Classic Pendant
E26.120.E27 Rut MEDIUM Pendant Lamp IP55
Brand: Fumagalli Italy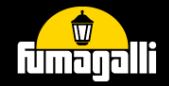 Fumagalli – Rut
Code for Lamp Head E26.000
E27 hexagonal lantern in classic style, made of shockproof resin material, UV-rays stabilized, rust and corrosion-free. Modular construction suitable for post top, hanging and wall installation. Supplied as optional with TÜV approved, long-life and efficient LED filament lamps suitable for outdoor use. Insulation class II, protection rating IP55.
width: 260mm ; height: 850mm