商品介紹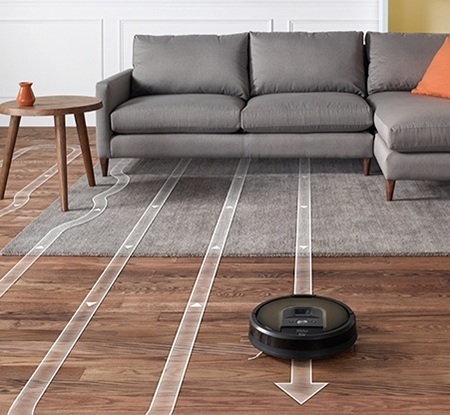 Uses a high-efficiency cleaning pattern and a full suite of sensors to map and adapt to real world clutter and furniture for thorough coverage.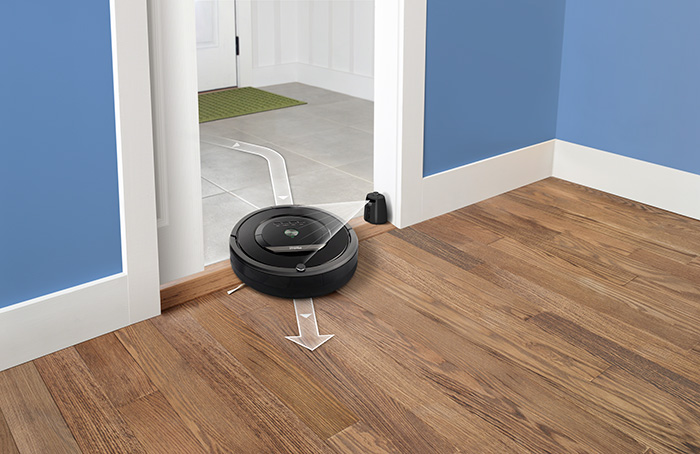 Visual Localization
 Expands the Roomba 980′s coverage to an entire level of your home by using iRobot's proprietary vSLAM® technology to create visual landmarks in its map so it doesn't lose track of where it is or where its been.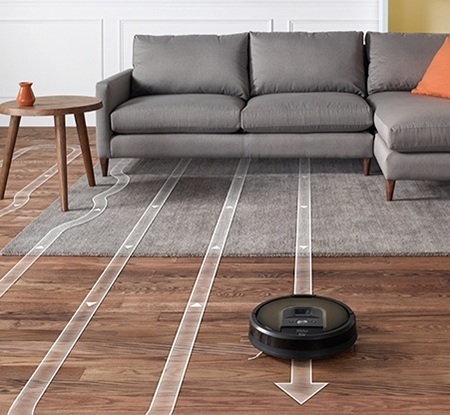 Recharge & Resume
 Runs continuously for up to two hours1 then automatically recharges and resumes cleaning to complete the entire job.
---
Automatically increases power where it's needed most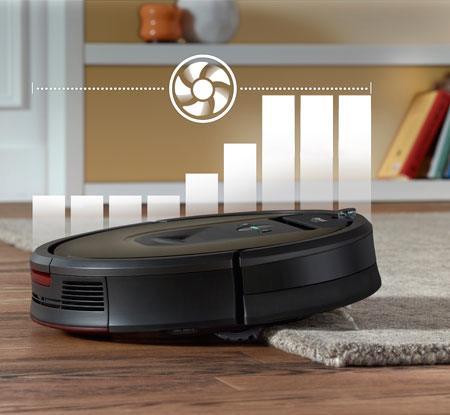 Carpet Boost
Provides up to 10x the air power2by automatically increasing the performance of the Gen 3 motor on carpet and rugs, where dust and dirt hide.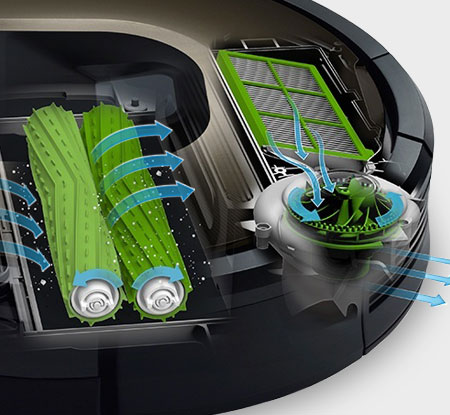 AeroForce® Cleaning System
Roomba 980 leverages the dual counter rotating AeroForce® Extractors first introduced in the Roomba 800 Series to deliver exceptional agitation and brushing performance.
---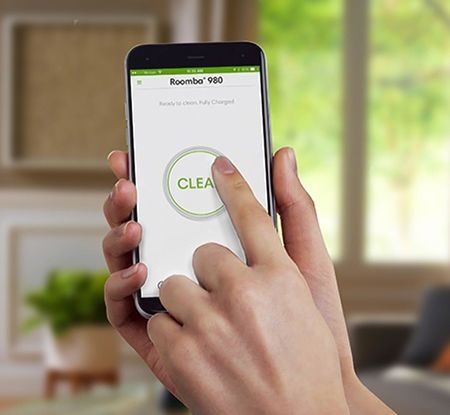 Press CLEAN From Anywhere
Connect to your Roomba and start cleaning from anywhere with a single tap on the app.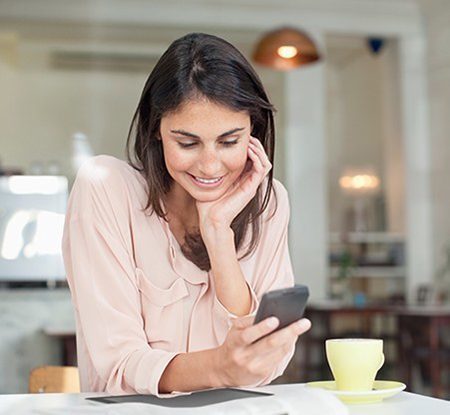 App-based Support
Get access to tips, tricks, and support in the palm of your hand, whether you're home or on the go.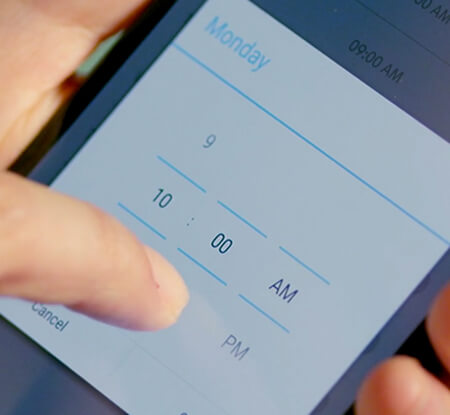 Simple Scheduling
Lets you schedule and control how Roomba cleans your unique home with your choice of one or two passes, Edge Clean, and whether to use Carpet Boost.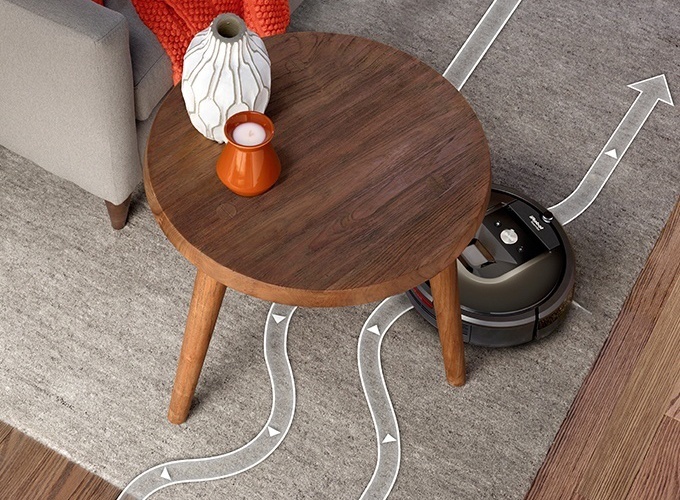 Adapts to environment for thorough coverage
Cleaning head automatically adjusts to carpets, tile, and hardwood floors as it moves through your home.
At just 3.6 inches tall, Roomba is designed to fit under most furniture so dirt has nowhere to hide.
Targets dirt and debris with precision
Dirt Detect™ Series II (available on 700 Series and above) uses optical and acoustic sensors to detect high concentrations of dirt, dust and pet hair, and then performs focused cleaning where it's needed.
A spinning side brush sweeps dust and debris from wall edges and corners into the path of the 3-Stage Cleaning System.
AeroForce® High-Efficiency Filter captures 99% of allergens, pollen, and particles as small as 10 microns.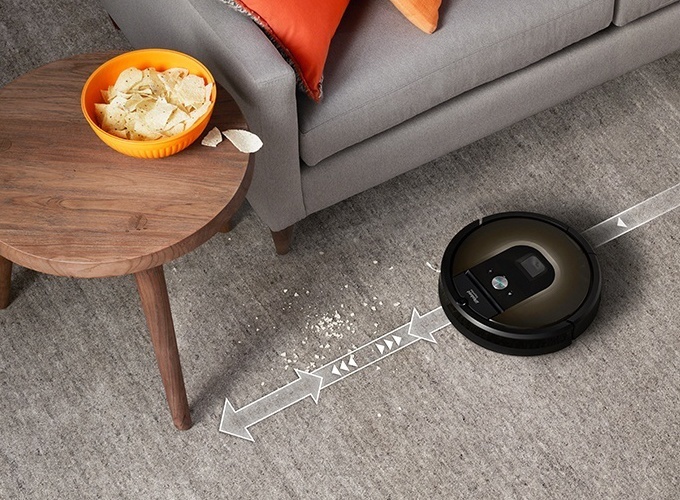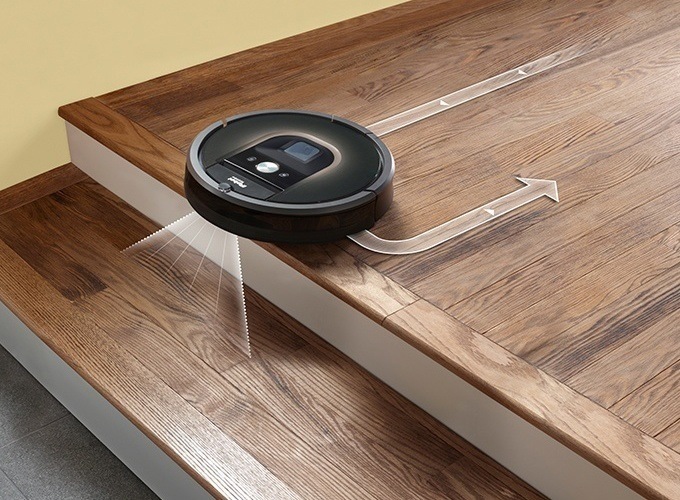 Carefully moves throughout and between rooms
A full suite of sensors allows Roomba to work its way around and under furniture as well as in corners.
Cliff Detect sensors allow Roomba to avoid stairs and other dangerous drop-offs.
Cleans on your schedule
Roomba can be preset to vacuum up to seven times a week, meaning clean floors everyday.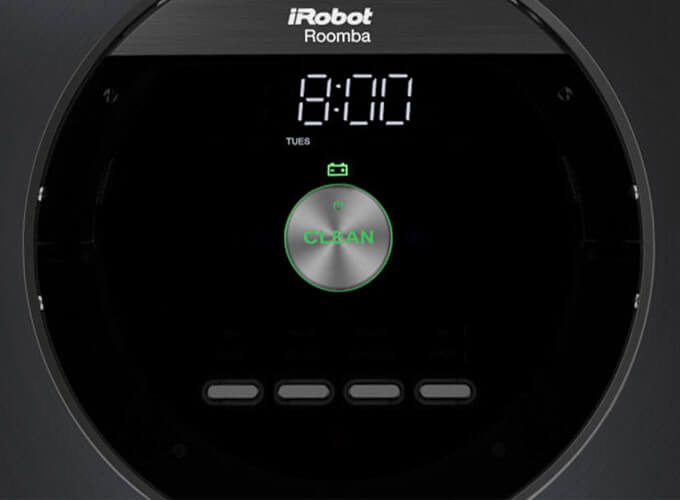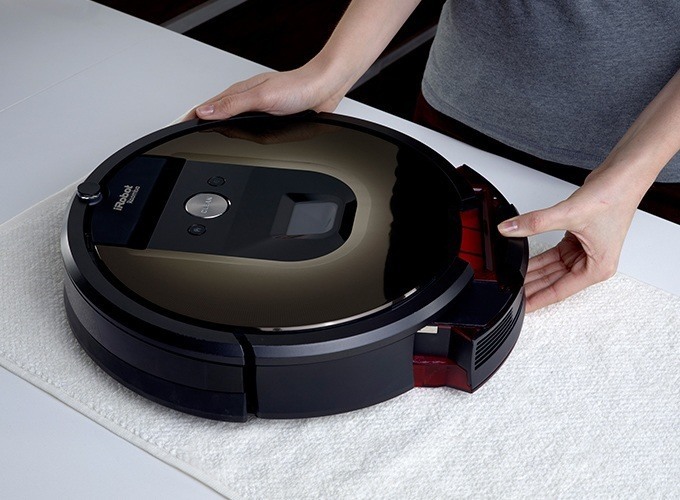 Requires little maintenance
Tangle-Free AeroForce™ Debris Extractors (available on 800 Series and above) prevent tangles and jams of hair and other debris so Roomba can keep tackling daily dirt build-up.
It automatically lets you know when its bin is full and needs to be emptied—with Roomba 980, the iRobot HOME App even informs you.
Makes sure the job is done
Select models include the Virtual Wall® Lighthouse™, which keeps Roomba in one room until it's completely vacuumed then sends it off to tackle the next.
Roomba is always ready to clean because it automatically returns to its Home Base® Charging Station between jobs to recharge.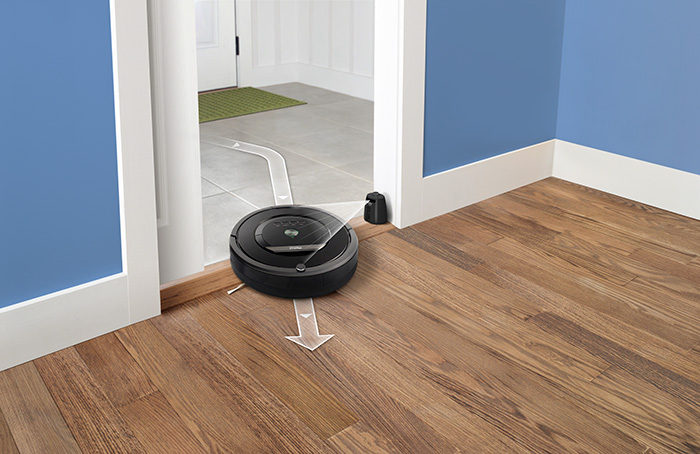 Vacuuming Power You Notice
The Roomba 3-Stage Cleaning System uses a combination of three advanced technologies to pick up pet hair, dust and larger debris.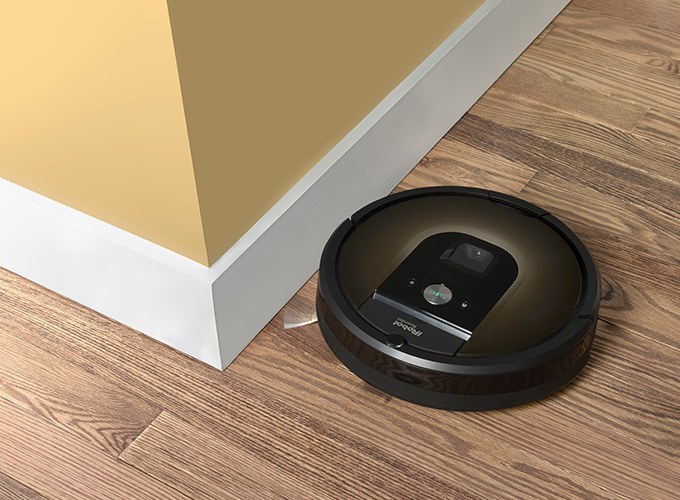 Reaches dirt everywhere
A spinning side brush pushes debris into the path of the 3-Stage Cleaning System to catch dirt and dust hiding along the walls.
Breaks down dirt before picking it up
Tangle-free AeroForce® extractors use durable rubber tread to grab and break down dirt and debris from all floor types.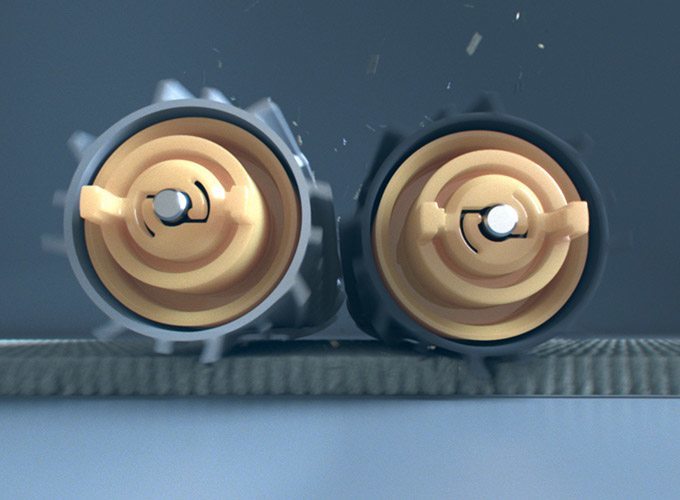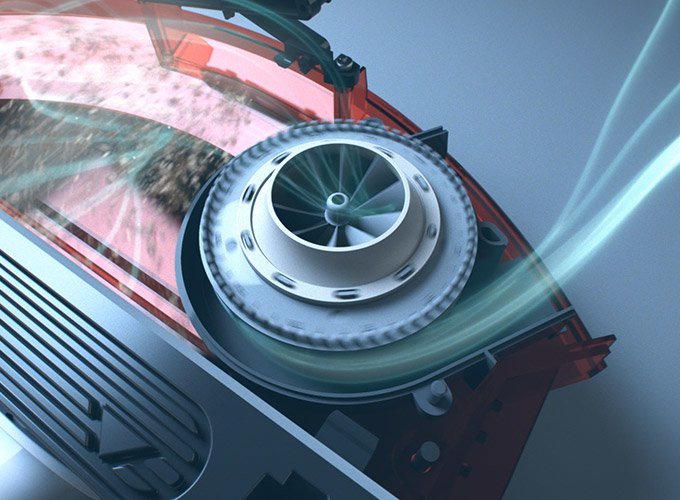 Delivers more air power where it's required
The AeroForce® Gen 2 Motor provides up to 5x the air power2 of previous models while the Roomba 980′s Gen 3 motor offers up to 10x the air power2 on carpets & rugs.